JustForFemme for her
Libidofemme is a natural product for women who want to have more fun in bed. Libdofemme exists for a lot of years now with a lot of satisfied customers.
Try it with the LibidoFemme-2 (2 capsules) or buy the cheaper Libido Femme-5 (5 capsules) immediately.
Or choose the combibox with extra discount.


JustForFemme is approved by the Dutch market and can be shipped all over the world. Shipment will be discrete in a double thick envelop so on the outside there is no sign of LibidoForte.
The sender is Web Trading Company (so nothing mentioned about LibidofoForte).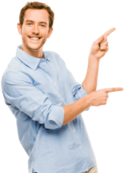 Questions or remarks? Get in touch
Do you have a question or comment? Or do you want to become a reseller? Get in touch.