Download general terms and conditions
All rights reserved
1. Deliveries
You will always receive a confirmation of your order by email. You will also find an invoice and proof of shipping in your account.
Orders are delivered in a strictly neutral envelope or box. Web Trading Company will be listed as the sender.
2. Delivery time
Web Trading Company strives to deliver from stock as much as possible. If the stated delivery time is not met, you cannot hold us liable for any damage. If you feel that an order is taking too long, please contact
info@libiforme.com
or via our website
www.LibiForMe.com
.
3. Warranty
The goods must reach you in good condition. If this is not the case, we will immediately replace the goods or come up with another suitable solution. Complaints should be reported immediately upon receipt of your order via
info@libiforme.com
or via our website
www.LibiForMe.com
.
4. Payments
All our online payments go through a secure SSL SERVER and are collected by Payment provider Molie of CCVPay. Web Trading Company does not deliver goods on account (except to dealers and resellers). As soon as payment for your order has been received by us, we will send the order.
5. Exchange
If the article is already damaged when you open your shipment, you can use our warranty scheme. You must then notify us immediately.
As a consumer you have the right to return items within 14 days. We will then work with you to find a suitable solution and, if necessary, return your payment to you. You must always sufficiently frank items that you return at your own expense. If Web Trading Company or its affiliated senders receive franked or insufficiently stamped items, it will refuse to accept them.
6. Personal data
The personal data is sent via a secure server. Your data will never be made available, sold or lent to third parties. The data will only be used within our own organization to keep you informed of offers, service, order status and other targeted activities.
7. Prices
All prices indicated are in Euros and include VAT.
All offers / images / prices are subject to type / scan errors and / or changes by the manufacturer.
8. Age
When visiting this website, the user declares to be 18 years or older.
Web Trading Company delivers exclusively to persons aged 18 years and older.
9. Offers
All offers in our shop [are subject to availability of the ordered products. If an item comes in backorder, we will inform you about it.
If you agree to receive our newsletter, you will be kept informed of promotions and extensions to the range.
10. Liability
Web Trading Company's liability for direct and indirect damage, including consequential damage, loss of profit, missed savings and damage due to business interruption, is excluded. Otherwise, Web Trading Company is not liable for any compensation, regardless of the grounds on which a compensation action would be based. These limitations of liability do not apply insofar as the damage is caused by intent or deliberate recklessness of Wab Trading Company or insofar as they are contrary to mandatory law.
11. Right of return:
All purchased goods can be returned:
if unopened
undamaged
delivered in unopened packaging
at least 6 months before the sell-by date as stated on the product.
Shipping costs are for your account. After receipt by Web Trading Company you will receive your money back within 5 working days.
12. Parties involved
These terms of delivery are part of all agreements that take place via the websites of Web Trading Company and apply to all (other) acts and legal acts between Web Trading Comany, the supplier (site) from whom you order articles, and you, too when those (legal) acts should not lead to or are not related to an agreement.
13. Adress:
Web Trading Company
Cypresbaan 3
2908 LT Capelle aan den IJssel
The Netherlands
Chamber of Commerce : 32162769
VAT: NL821563026B01
Email : info@webtradingcompany.nl
Shipment through Europa is done by Web Trading Company (The Netherlands)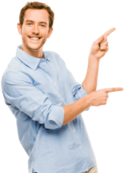 Questions or remarks? Get in touch
Do you have a question or comment? Or do you want to become a reseller? Get in touch.