Customer reviews
We have a new webshop since June 15th 2020.
All reviews up to that date can be found here. For privacy reasons, the surnames are only with initials.
The new reviews AFTER June 15 2020 will be visible below.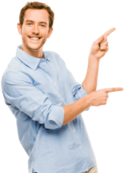 Questions or remarks? Get in touch
Do you have a question or comment? Or do you want to become a reseller? Get in touch.